ABOUT
Solatect Design + Build, LLC (SDB) is a small full service architecture firm that specializes in mixed-use buildings, commercial buildings, custom homes, home renovations and additions, and sustainable designs. SDB was founded in July of 2010 with the mission of creating exemplary designs, providing exceptional service and being on the forefront of sustainable and responsive building technology. It is our belief that there is a disconnection between design and construction in today's market. It is our goal to connect these two disciplines into one cohesive solution for our clients. Through strategic partnerships with qualified contractors, we have created a collaborative building process to meet our clients' needs.
PHILOSOPHY
Solatect Design + Build, LLC (SDB) has the philosophy that buildings should respond to the environment they are in. Each site presents its own unique physical restraints that help to shape the form and function of the building. Only after a detailed investigation of the environmental variables of the site and collaboration with the client can a design concept be developed. The design concept should provide solutions that respond to the microclimate of the site. In addition, buildings should have a low carbon footprint. While there are several expensive modern technologies that can help to reduce the carbon footprint of a building, it is SDB's belief that true sustainability is achieved by responding to the sun, the local wind patterns and the incorporation of advanced building enclosure systems. In particular, by orienting a building to achieve maximum natural daylight and controlling solar heat gain, the energy required to operate the building can be drastically reduced. At SDB, we make the client an integral part of the design team.
PEOPLE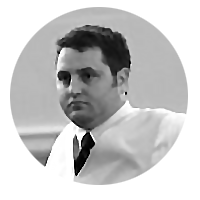 LEVI A. SALAZAR
RA, NCARB, LEED AP
Levi is the founding principal of Solatect Design + Build, LLC. He is a Licensed Architect in the State of Georgia, a LEED Accredited Professional and has over twelve years of architectural experience. He has expertise in sustainable design, residential building design, commercial building design, mixed-use building design, masonry repairs / tuckpoint consulting and roof consulting. Levi is devoted to the implementation and development of sustainable design practices in every facet of architecture and design.
Levi received a Master of Architecture from the University of Oregon, Portland Center in 2008 and a Bachelor of Science in Architecture from the Georgia Institute of Technology in 2004.
SERVICES
Architectural programming is the thorough and systematic evaluation of the interrelated values, goals, facts, and needs of a client's organization, facility users, and the surrounding community. A well-conceived program leads to high-quality design.
Masterplanning is about the making the connection between buildings and their environments.  By embedding them in a social infrastructure, our buildings act as catalysts for vabrancy, diversity and regeneration.
The organization of land use zoning, access, circulation, privacy, security, shelter, land drainage, and other factors. This is done by arranging the compositional elements of landform, planting, water, buildings and paving and building.
A roadmap or a strategic approach for someone to achieve a unique expectation. It defines the specifications, plans, parameters, costs, activities, processes and how and what to do within legal, political, social, environmental, safety and economic constraints in achieving that objective.
The overall planning, coordination, and control of a project from beginning to completion.
The philosophy of designing physical objects, the built environment, and services to comply with the principles of social, economic, and ecological sustainability
The detailed evaluation of buildings to determine if they are structural sound, control life safety risk, protect against water damage and find energy efficiency improvements to prolong the building's life cycle.
The measurement of a building to produce detailed drawings to record the "as-built" condition of a building.